Meet Mike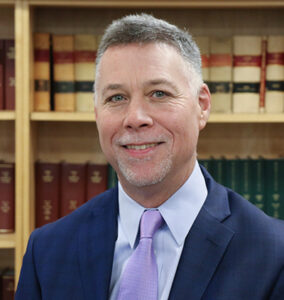 Mike's background in municipal management and business development, practical approach to problem solving and passion for public service make him the right partner
for your local government entity.
Mike helps local governments better serve their communities by finding operating efficiencies, streamlining budgets and coaching municipal leaders to work effectively with local elected officials. He founded his company, Keystone Business Connections, after spending 20+ years in local government both managing municipalities of varying sizes and representing constituents in an elected capacity. Mike also drew on his municipal experience in the private sector as a business development executive in both the banking and construction industries. He is a subject matter expert who provides strategic guidance for all aspects of local government.
Prior to starting Keystone Business Connections, Mike filled past municipal roles
from zoning officer to planning director and finance manager to township manager. In these roles, he worked with residents and businesses to provide a common sense balance between
development and quality of life. Mike also worked closely with township supervisors and commissioners providing guidance on matters concerning national economic swings and their short and long term effects on municipal finances and development.
As an elected official, Mike currently serves on the Cumberland Valley School
Board (Cumberland County). In this position, he is Chairman of the Redistribution
and Negotiations Committees and a member of the Facilities Committee. He also
held past board roles as: president, vice president, and Chairman of the
Finance and Facilities Committee. Mike also represents all Pennsylvania School
Districts serving as Treasurer on the Governing Board of the Pennsylvania
School Boards Association (PSBA) and as a Trustee of the Pennsylvania School
District Liquid Asset Fund (PSDLAF) Board of Directors. The "Fund" assists
local education agencies and municipal entities in the Commonwealth in managing
their investment and banking needs.
In addition to his local government experience, Mike led business development
efforts in the South Central Pennsylvania market for M&T Bank. There, he
used his municipal finance knowledge to help government entities, commercial
businesses and institutions with their lending and banking needs. Mike also
used his business development experience working at Quandel Enterprises, where
he was responsible for marketing and prospecting efforts in Pennsylvania.
Mike applies his local government knowledge and thought leadership by serving on
business expert panels and presenting at state municipal association
conferences. He also provides expert testimony for needed changes in local government purchasing and matters involving
public schools. He is a board member of the Harrisburg Capital Region
Economic Development Corporation (CREDC). CREDC is the economic development
branch of the Harrisburg Regional Chamber. It fosters financial growth and
development within the Harrisburg region to improve the quality of life and
build a more economically sustainable future for posterity.
Mike holds a bachelor's degree in public policy from Penn State University and a master's degree in public administration from Shippensburg University. In addition to his formal education, he proudly served as a United States Marine and was honorably discharged. Mike lives in Mechanicsburg, PA with his wife and two children. In his spare time, you can catch him cultivating his garden to grow the hottest pepper and honing his barbecue skills to smoke the perfect rack of ribs!